The video that you can find below explains how you can create anonymous users.
If after watching the video it was not entirely clear how an anonymous user is created, we explain this in more detail below.
To begin with, you need to open CMS "https://cms.mobietrain.com." You can create anonymous users under user management. In user management, you need to open the create user TAB.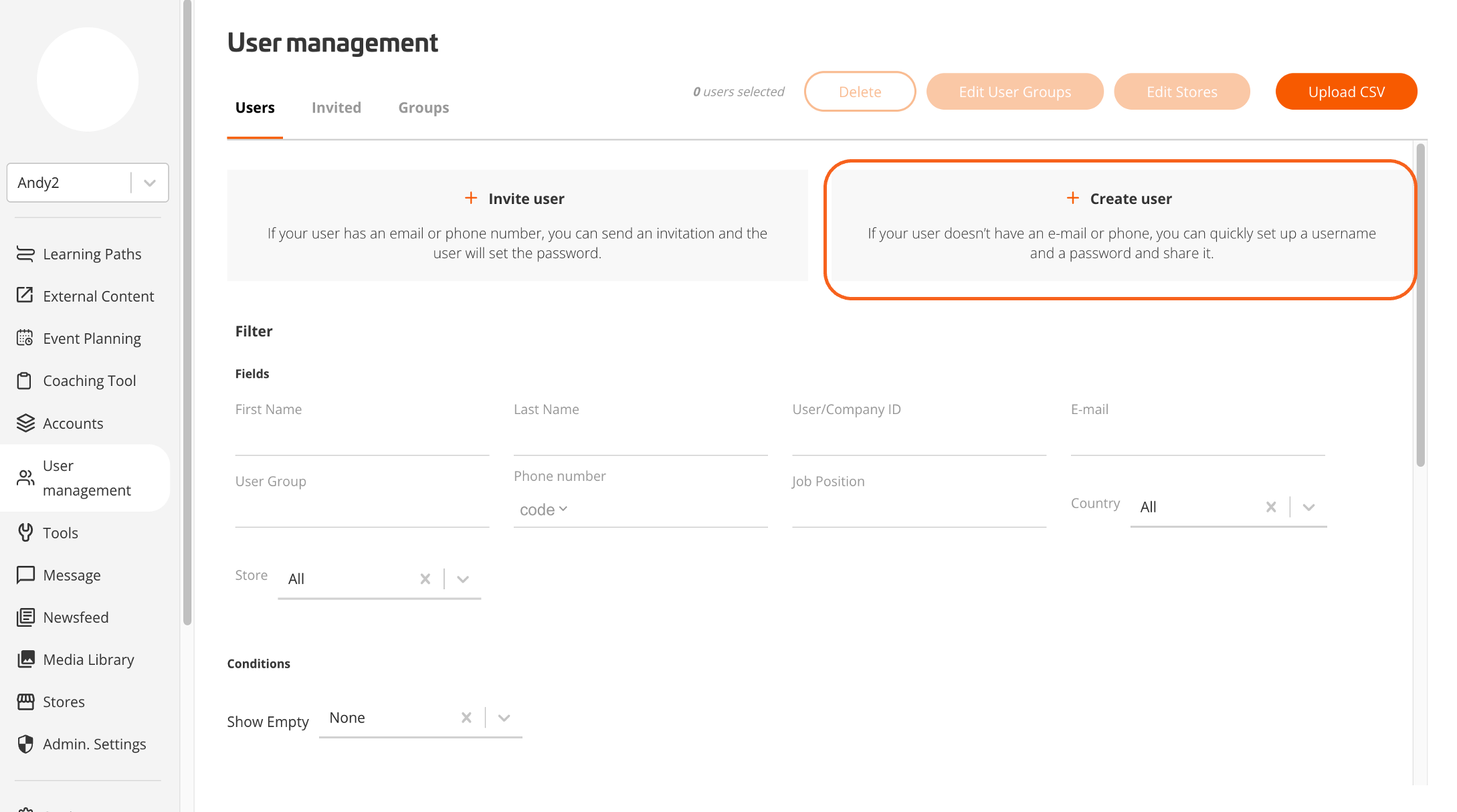 when you have opened the create user TAB you must fill in all the fields of the form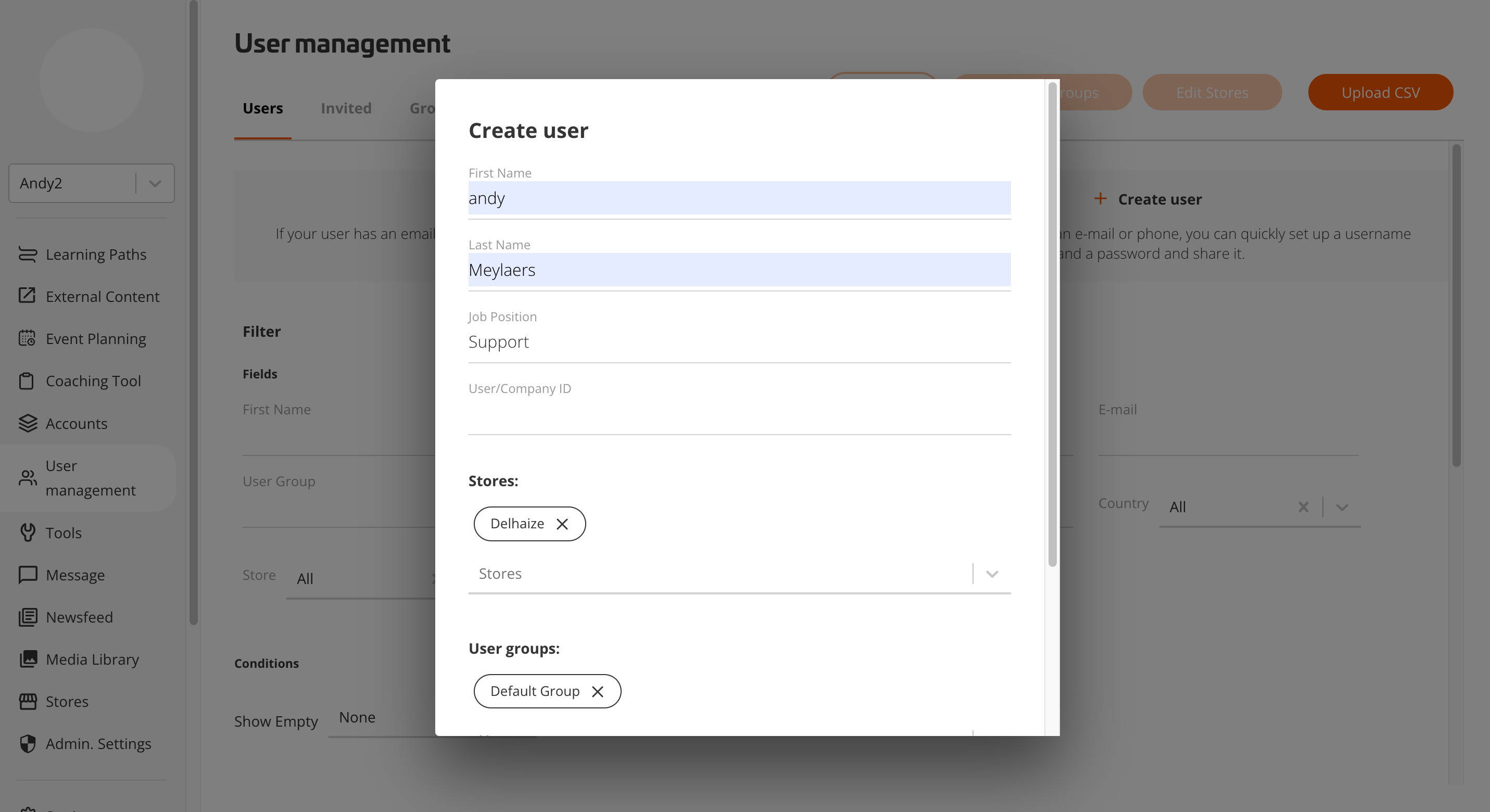 Once all fields have been filled in, the create button becomes active and you can select it.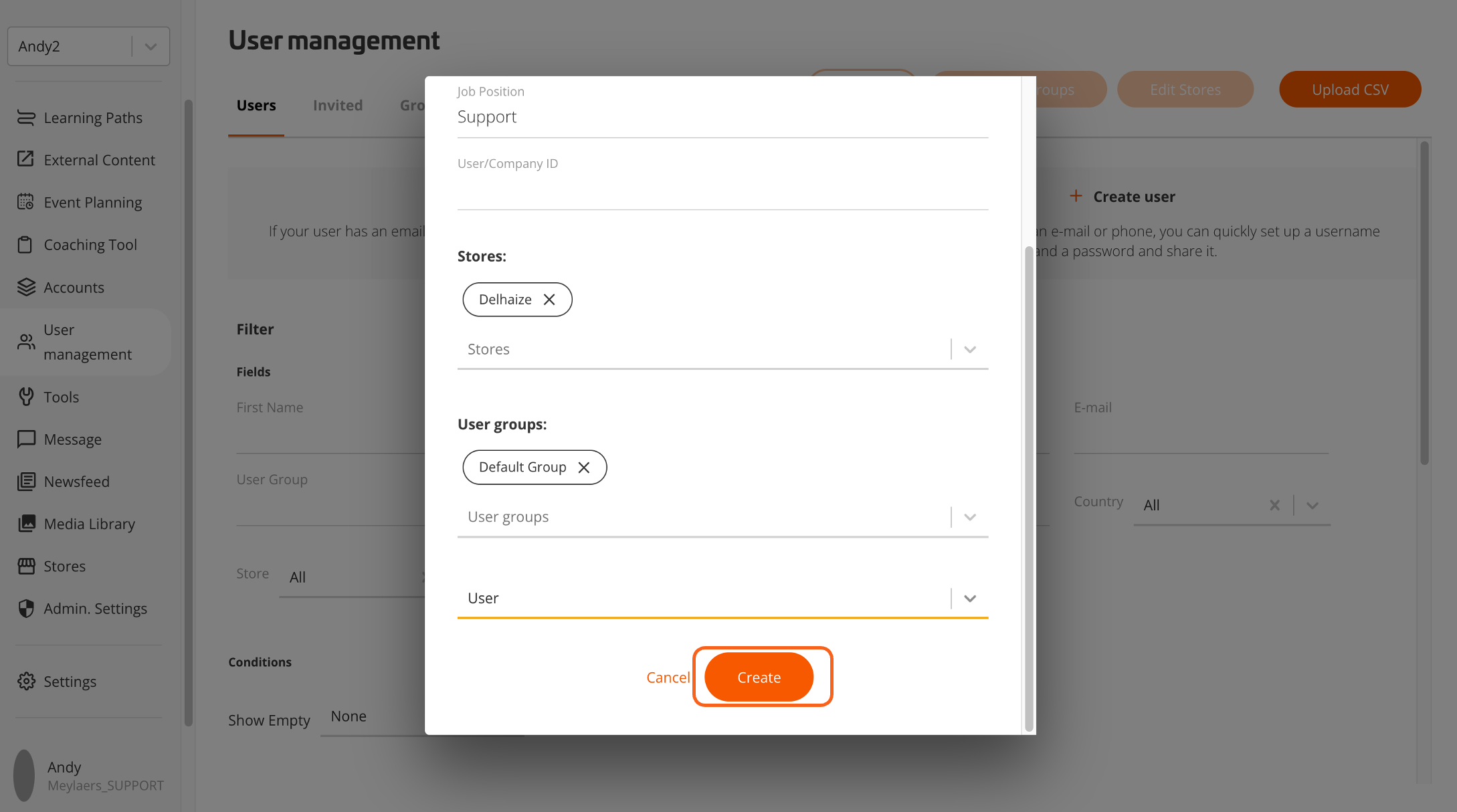 Once you have selected the create button you will receive a username and password.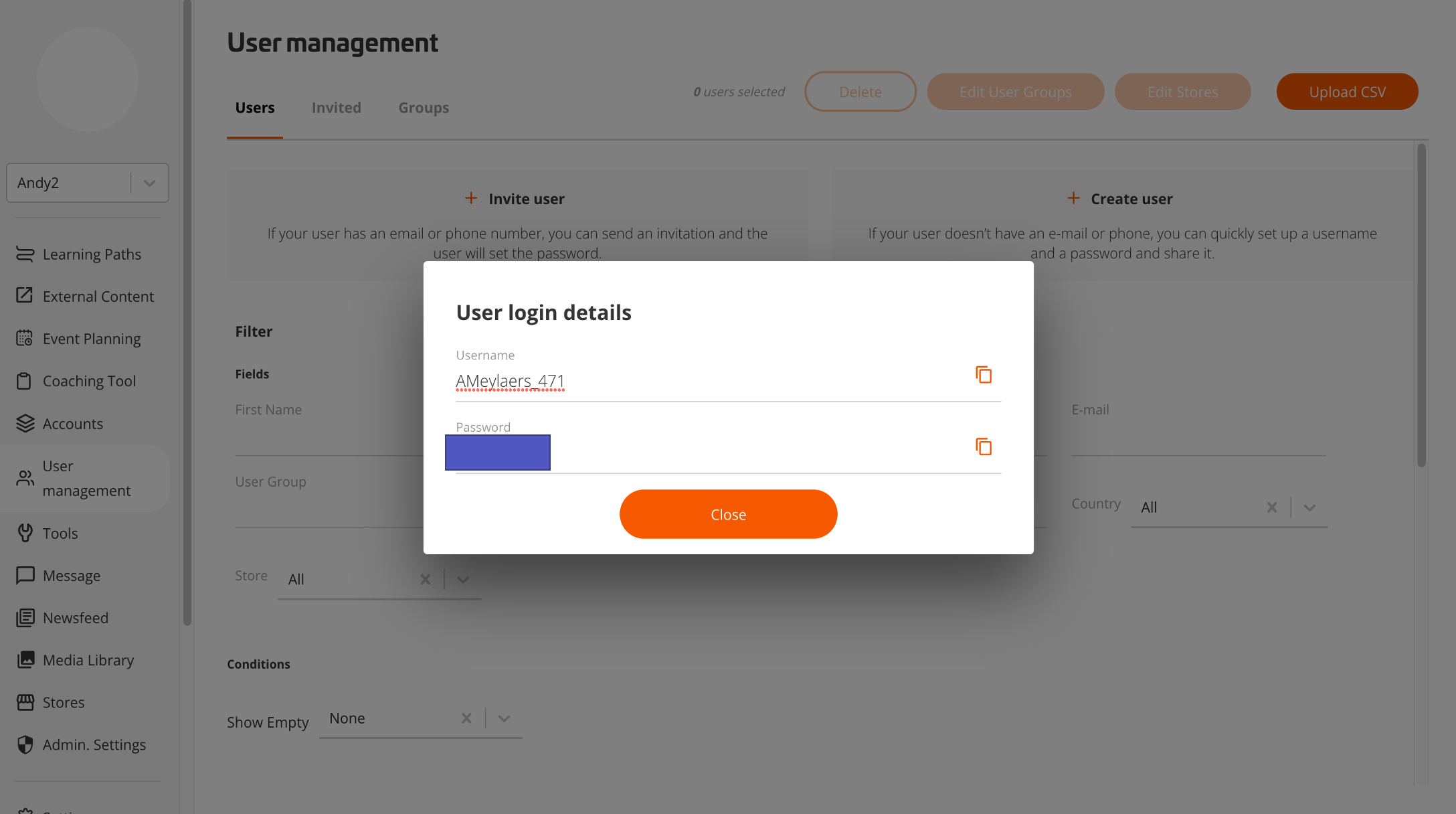 You can use these credentials to log in to the MobieTrain app https://app.mobietrain.com.