1) Maximum reached
When you get the error message that you have completed all the modules for the week, this means that a maximum number of modules has been set in CMS.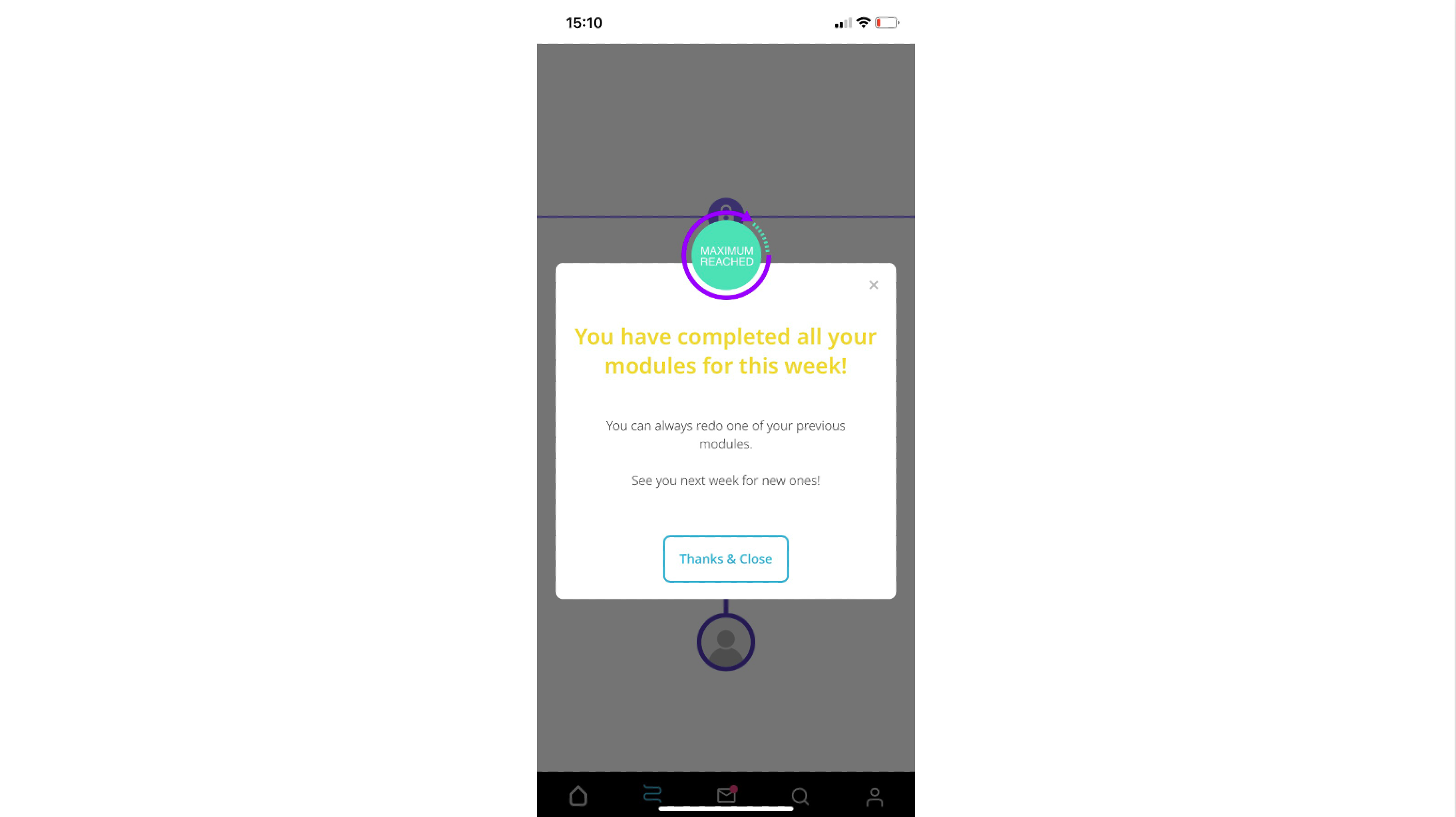 2) Increase the maximum modules per week.
To extend the maximum number of modules you have to navigate in your internet browser (for example google chrome) to CMS "https://cms.mobietrain.com" in your address bar and you have to go to the TAB learning paths.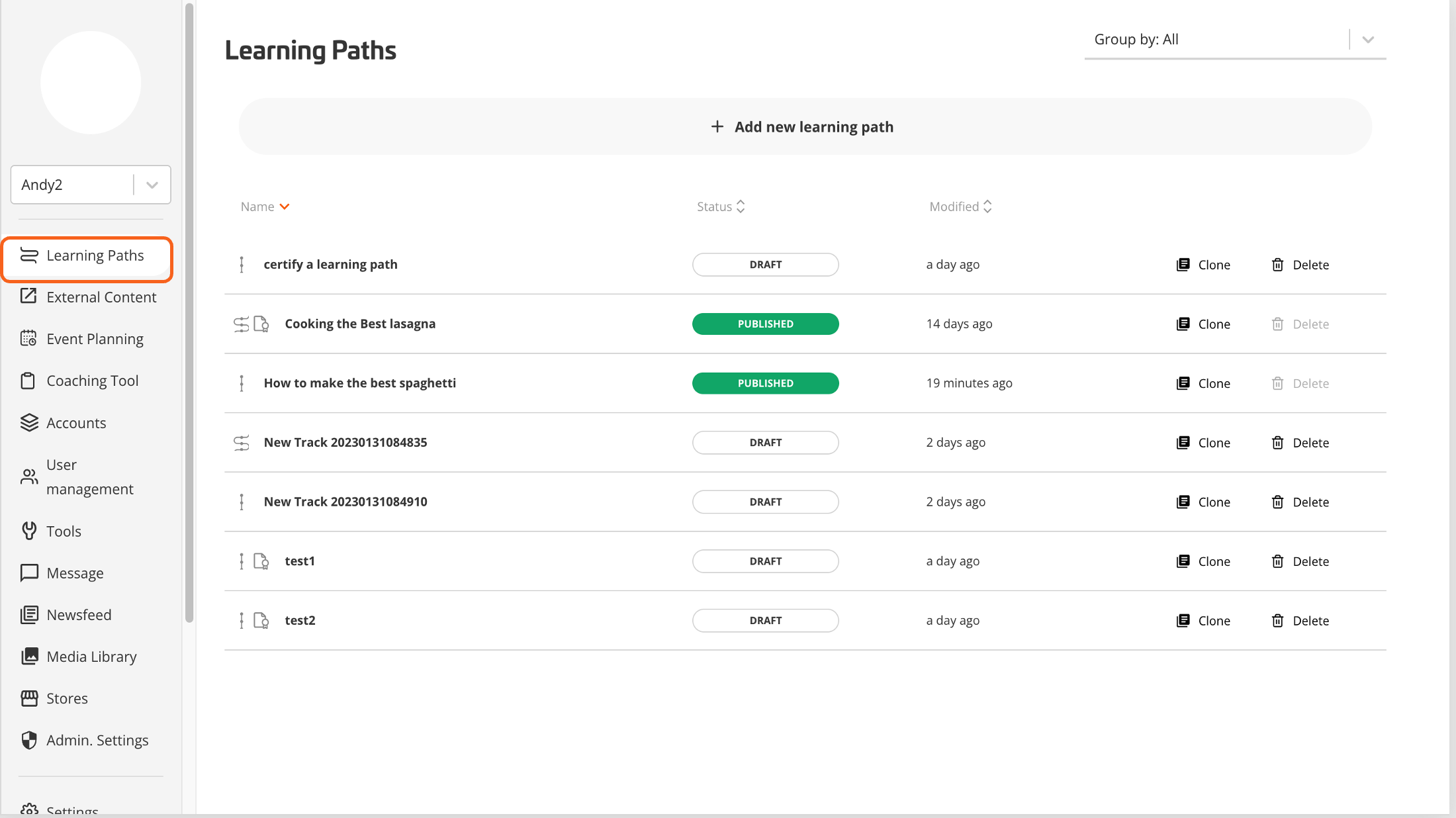 Once you have opened the Learning Paths Tab you must open the learning path /crash course of which you want to increase the maximum number of modules/week. Here you will have the possibility to increase the maximum.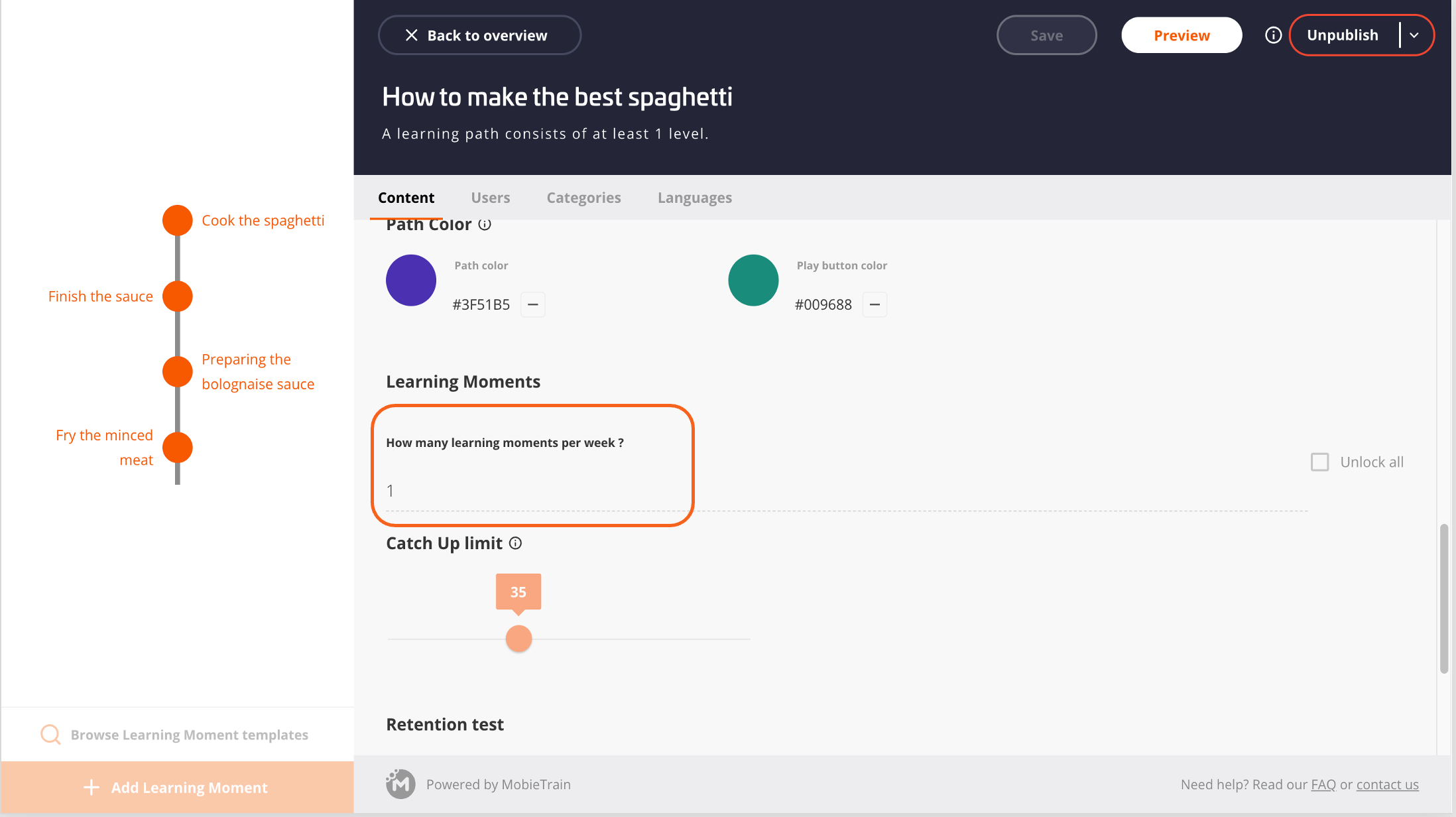 You also have the option to release the entire learning path/crash course at once. You can do this by checking the unlock all option.