We have added a video explaining how a user can register after receiving an invite via email.
If after watching the video it was still not entirely clear how you can register yourself, we have explained this in more detail below. After your manager has sent you an invite, you will receive an email in your mailbox to register yourself. In this email, you will find a registration link.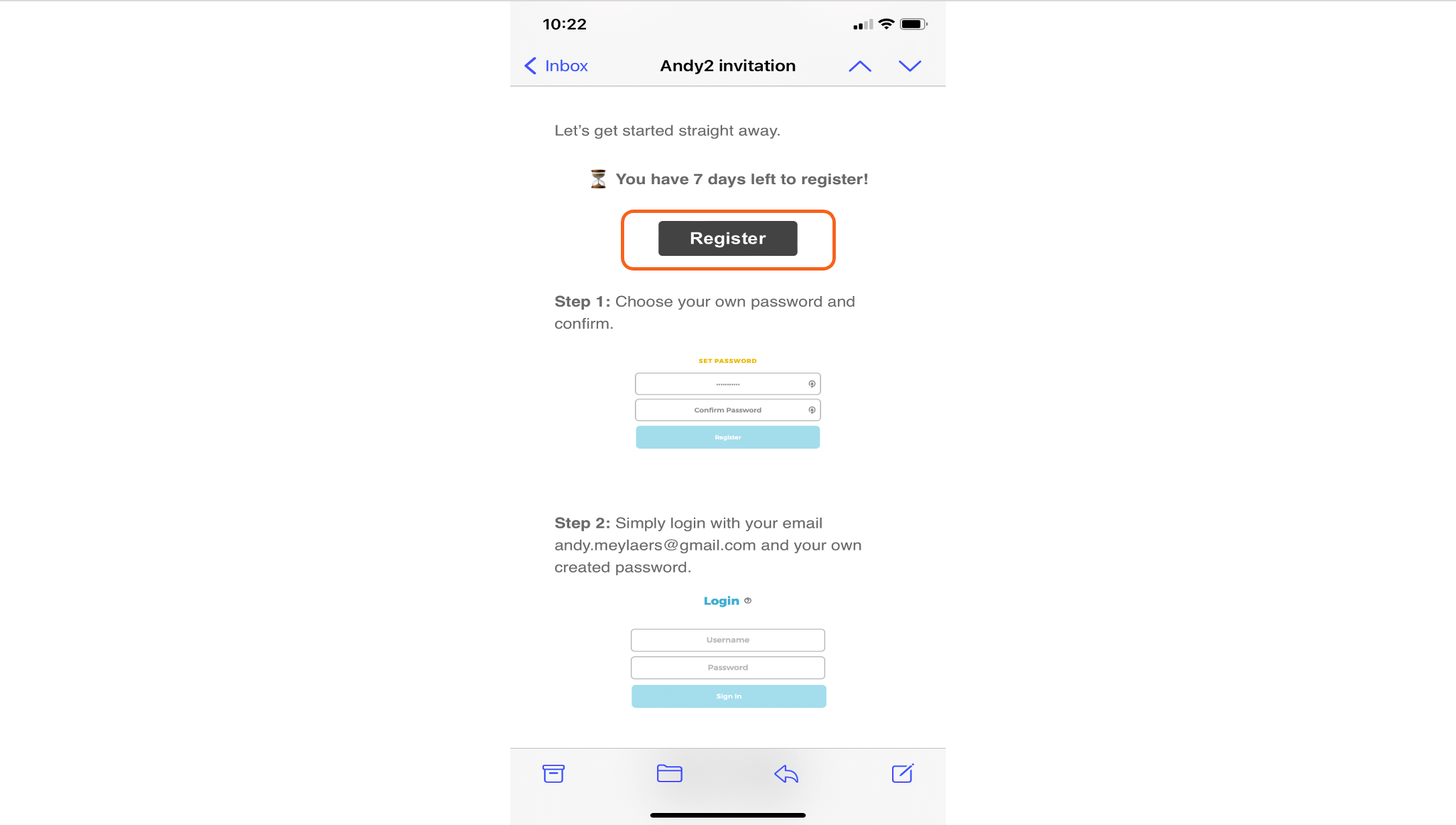 When you click on the register button you can create your own password.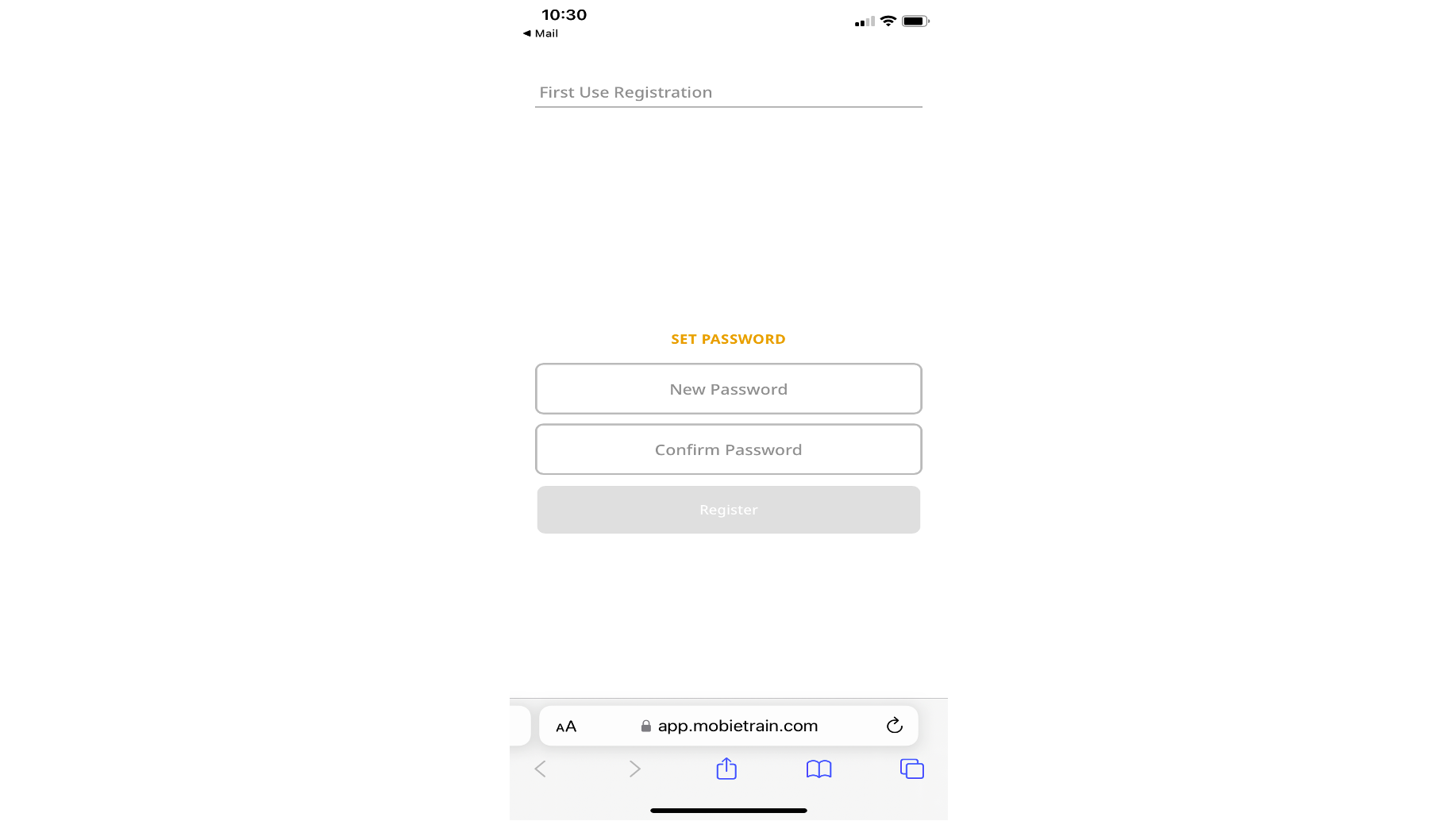 Initially, it is suggested to use a strong password.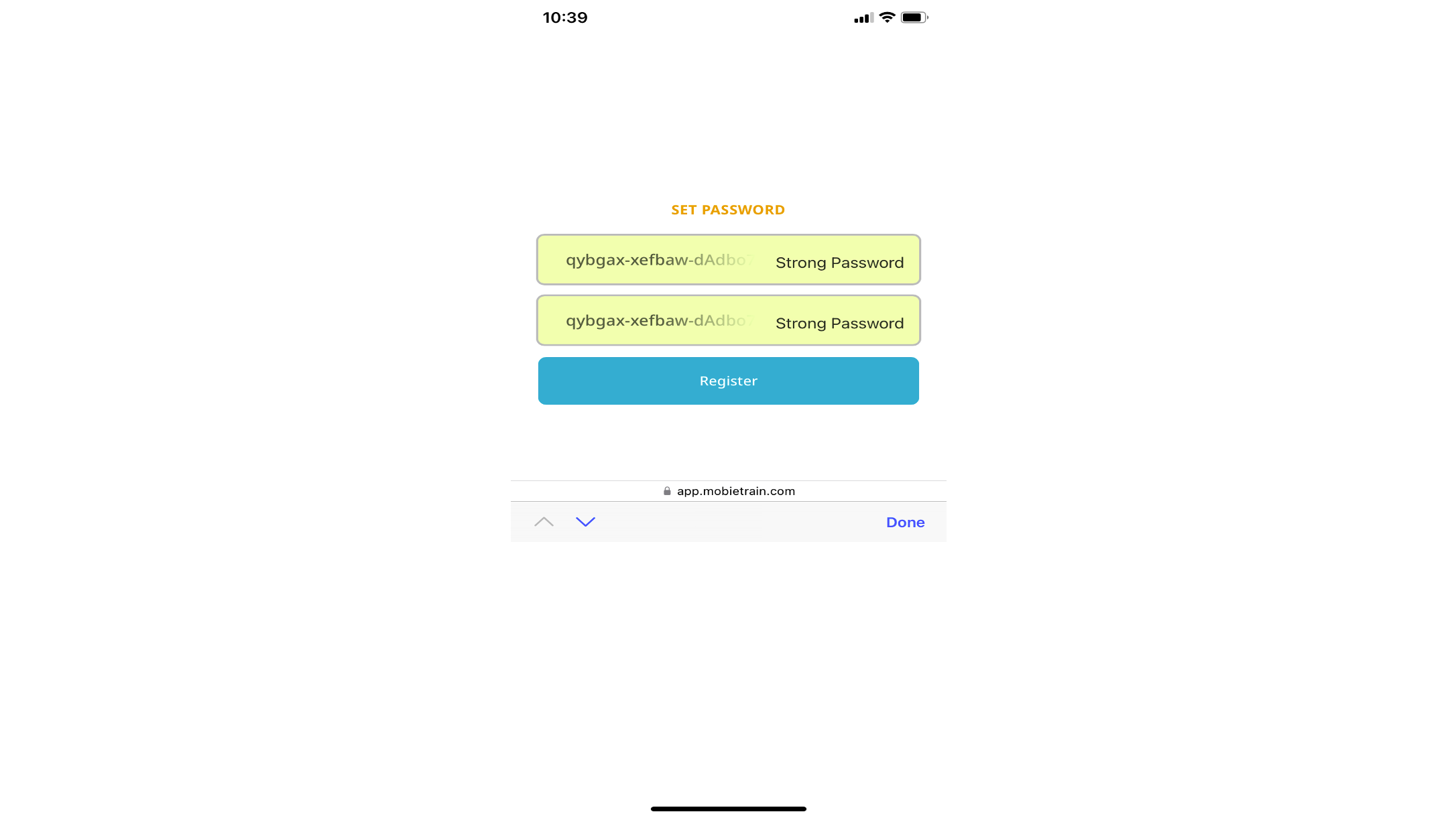 We choose the option to choose your own password.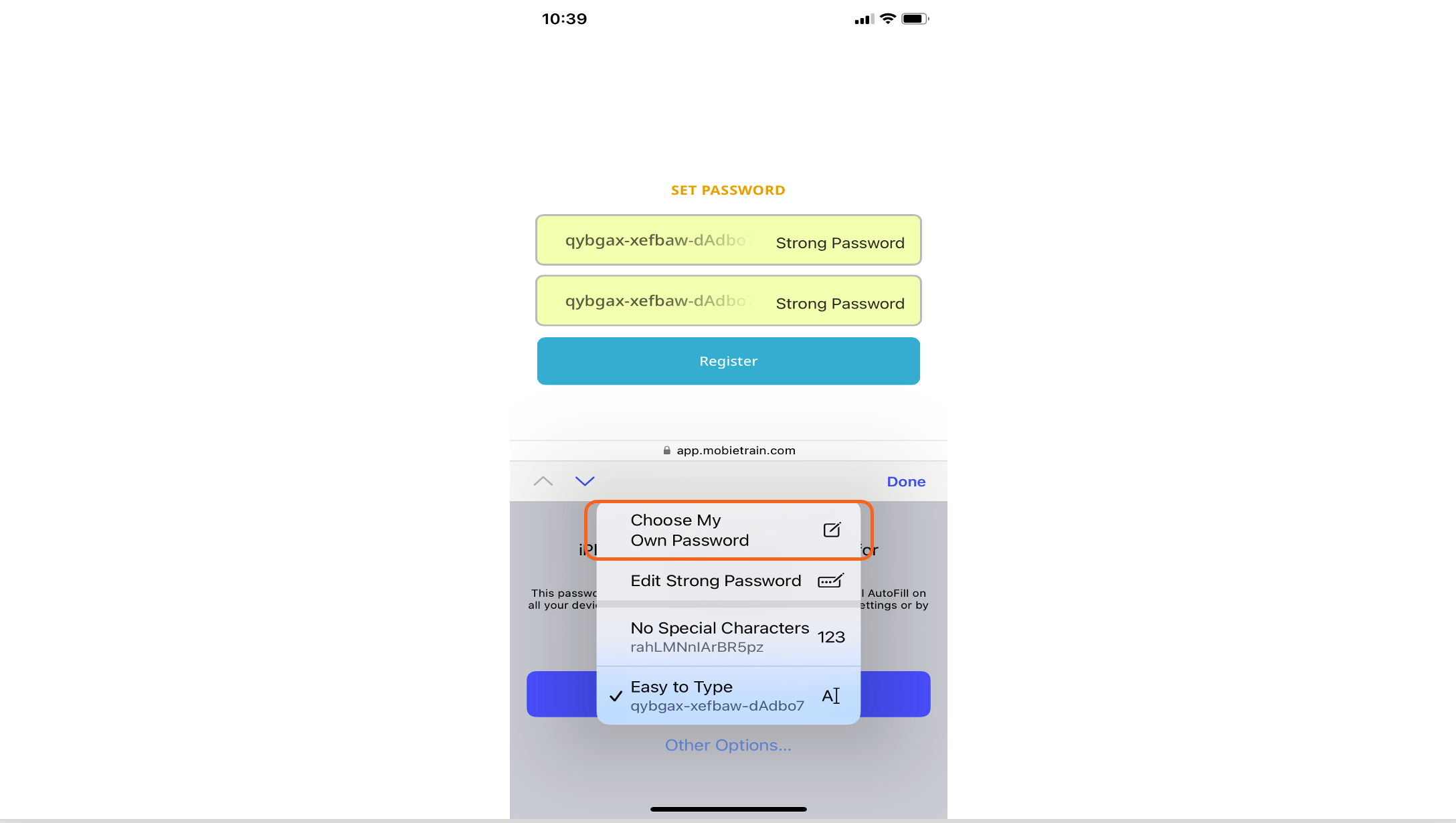 Once you have chosen your new password, you can log in to the Mobietrain app "https://app.mobietrain.com" with your chosen password. After you have entered your password, you will be asked if you want to save the password in the cloud.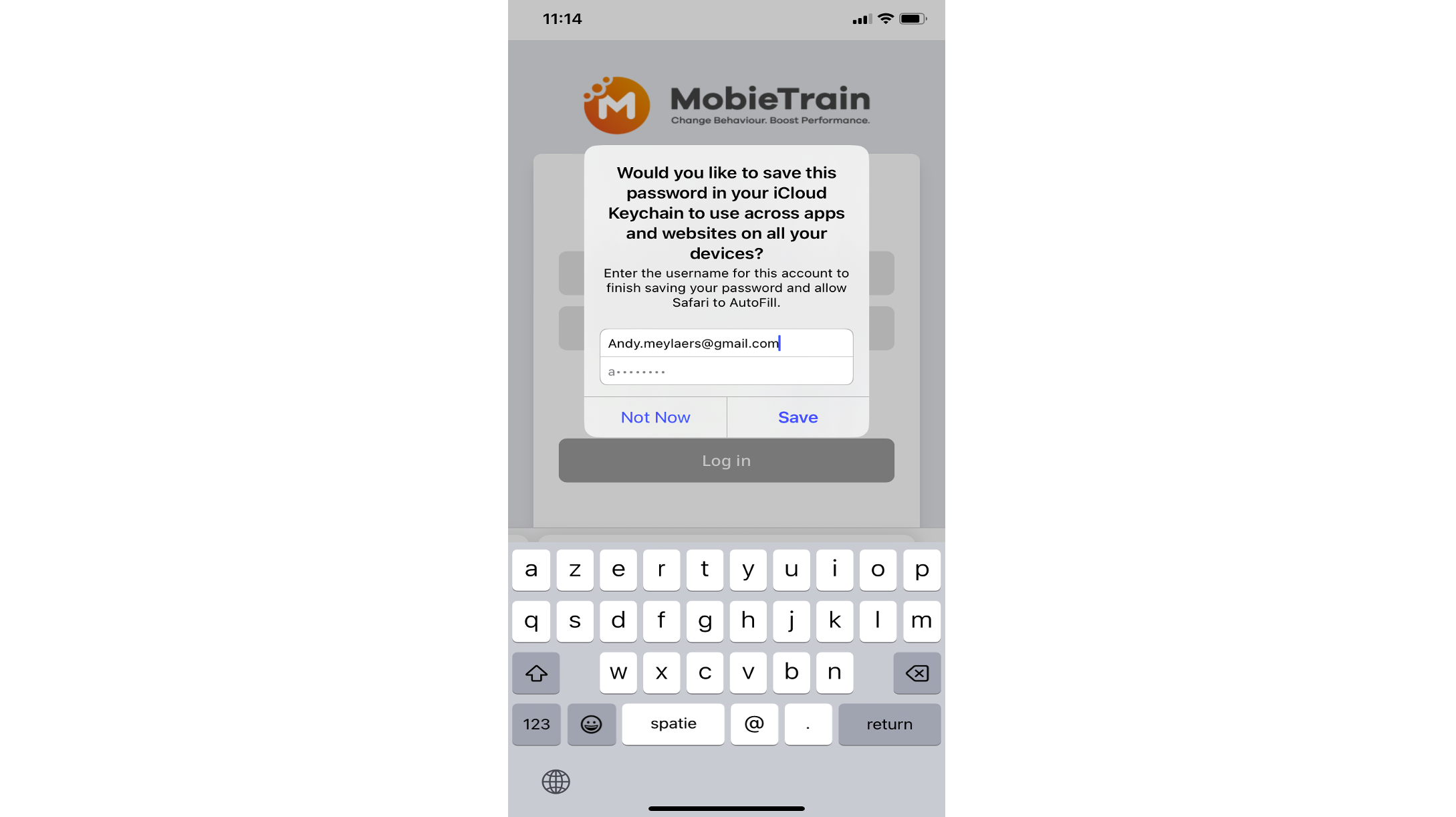 We will not save the password in the cloud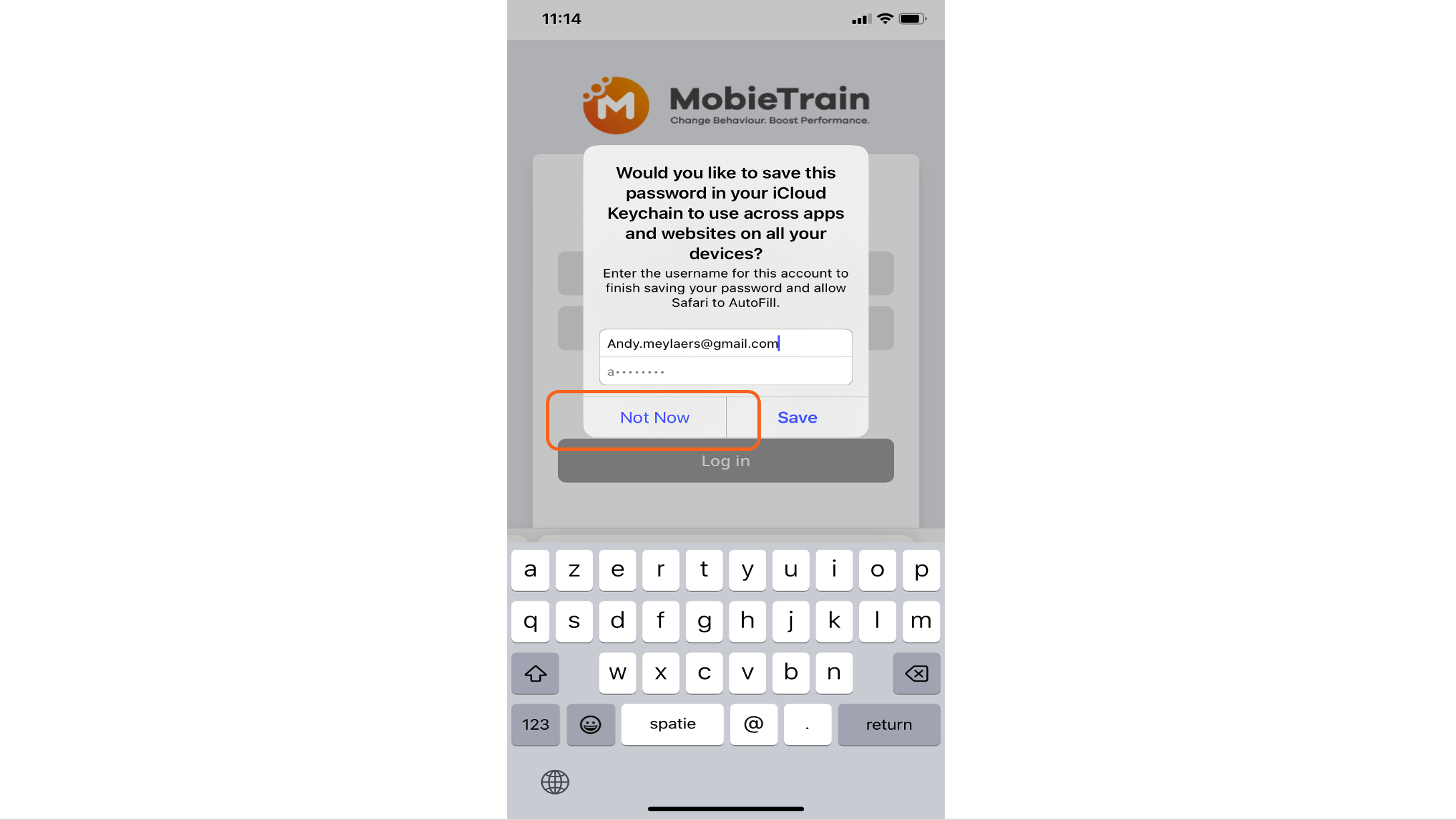 Once you are logged in, you must choose your language. You also have to accept the user agreement.
Once you have followed the instructions, you will enter the Mobietrain app.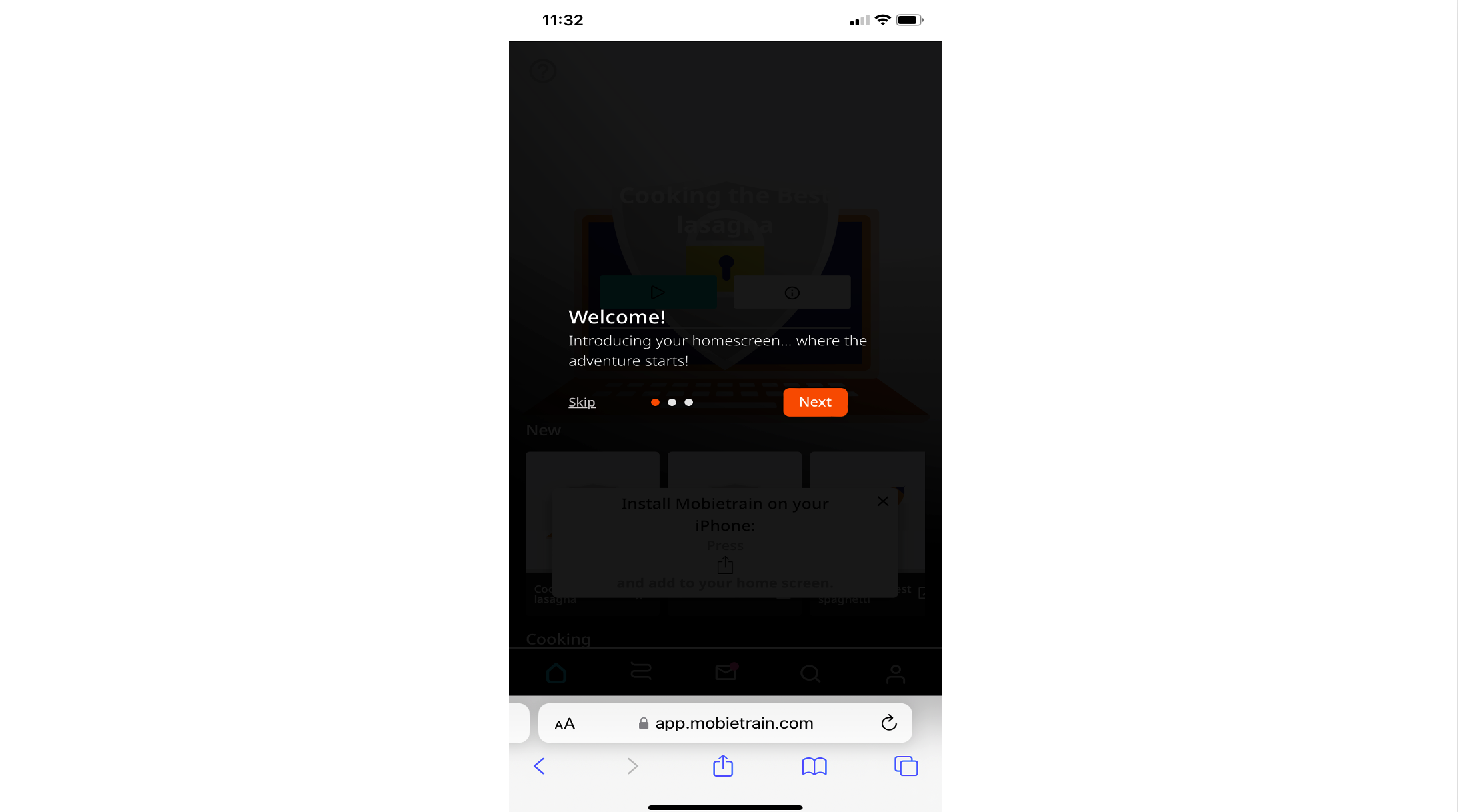 When you log in with a user in the MobieTrain app for the first time, you will be given the option to add the MobieTrain to the start screen of the Mobile device.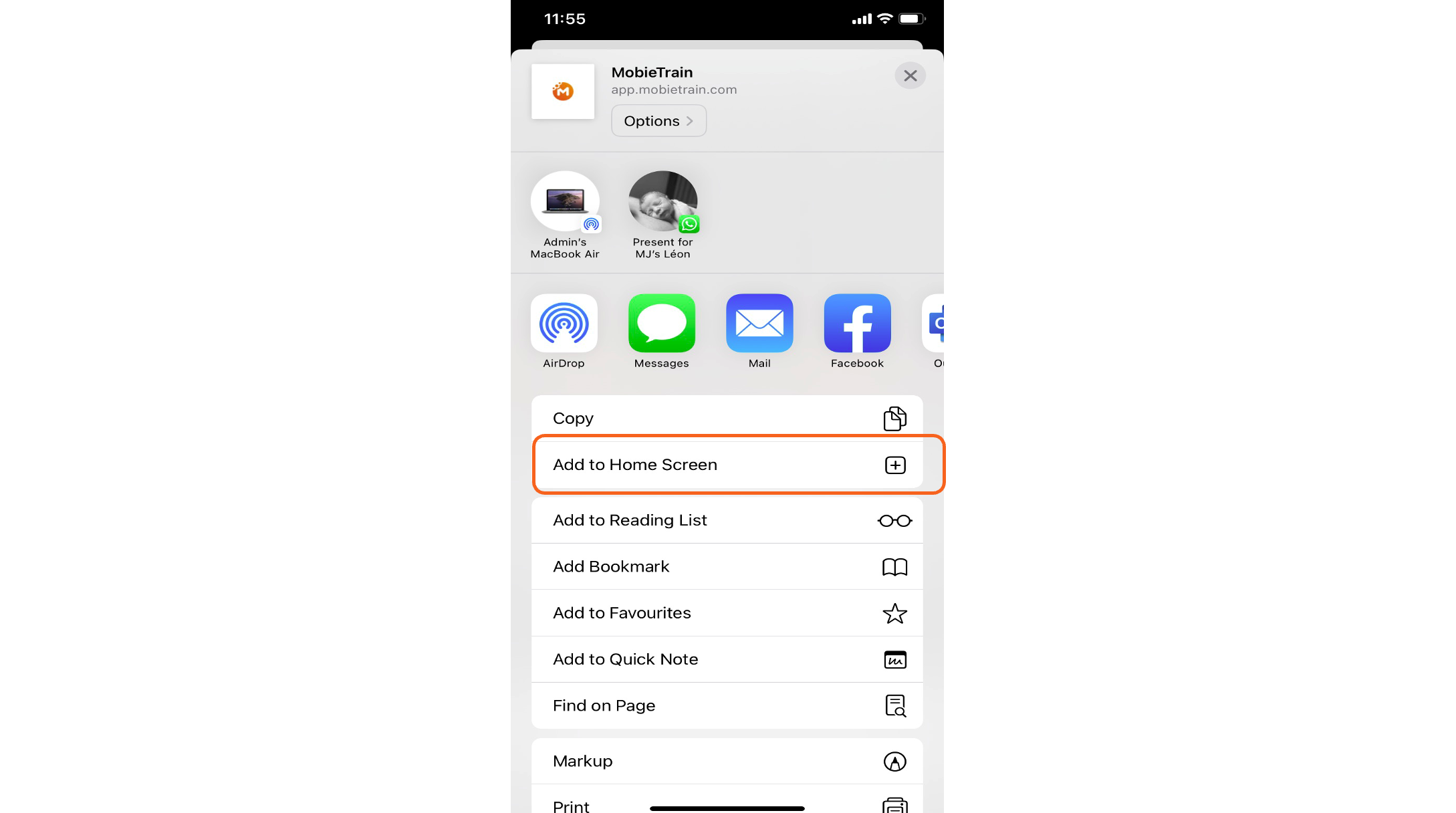 When you have selected add to the home screen you will see that the Mobietrain app is attached. Now you will see that the Mobiettain app is a tile attached to the home screen.